Unit 201 -
2011: Life Masters and Beyond
September 2011
New Life Masters
Connor Smith and Liz Karnecki
September Bonanza

Two wonderful players achieved Life Master status this month. Connor Smith got her final gold at Dallas over Labor Day, and Liz Karnecki got her last points at the Lafayette Sectional. What a great month for two terrific players.

Connor Smith

Liz Karnecki
Connor has been playing social bridge for fifty plus years, but she never seriously pursued her Life Master until reaching her 85th year. A month or two from her 89th birthday she is playing the best bridge in her life and achieved the coveted prize. Very well done, Connor.


Great job, Liz and Connor!
---
August 2011
New Life Master - Jim Landrum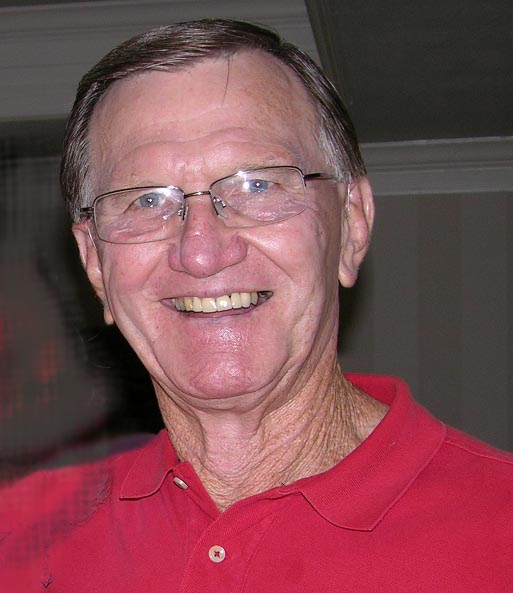 Jim Landrum needed 4 silver points to achieve Life Master on Thursday, August 4th, as he prepared to go to the Lake Charles Sectional. Friday and Saturday he and partner Keith Dotson picked up about 2 points, but Jim still needed 1.72 as of Saturday night.
Sunday featured a stratified Swiss Team 6 round 2 session play-through event featuring some of the area's best tournament players including Joan Van Gefken, Jean Talbert, Carol and Craig Cordes, Tom Clark, and many others.
We spoke on the way back Saturday and Jim said he felt no pressure to get the points at Lake Charles, because he was playing confidently and if he didnít do it Sunday, our Club (The Beaumont Bridge Studio) was holding two Sectionals, a 0-499er on August 19-21 and a full Sectional on October 13-16. He felt good about winning it in Lake Charles or in Beaumont with his many Club friends and/or playing with his wife Edwina, a 2008 Life Master. Either way it was about to happen, and many of his friends were rooting for him and ready to celebrate.
Jimís team consisted of partner, Keith Dotson and Pat Bell playing with Liz Karnecki. They didnít have to wait long to celebrate, They played well and finished the Swiss by placing in the B overall and winning the C championship.
Jim was toasted by his teammates in the post game happy hour, and his friends at the Beaumont Bridge Studio are ready to celebrate with him too.
Congratulations Jim Landrum, ACBL Life Master.
---
June 2011
New Life Master - Robert Mainord
Robert achieved his life master requirement by winning his 298th, 299th and 300th points at the Bryan tournament over the June 11-12 weekend. Congratulations, Robert. You're a fast track learner, a very good player, a great asset to Unit 201, and a quality person.
He achieved Life Master faster than anyone of which this writer is aware (in about a year and a half) and, aside from being a very good bridge player, he is one of the nicest and most welcoming ambassadors we have.
The fast track is a result of Nancy Smalley's new player recruiting -- free lessons three times a week -- and the limited games for novices. These elements set a stage for Unit growth, skill development, confidence, and competence that develops players that can and do compete effectively at all playing levels, anywhere, anytime, against anybody.
Well done, Robert!
---
April 2011
Our Newest Gold Life Masters
Gold Life Masters need 2500 points and are in the top 5% of all bridge players!
| | |
| --- | --- |
| Carol McGill reached the goal in March. | Don Holst crossed the line in April. |
---
January 2011
New Life Masters
| | | |
| --- | --- | --- |
| | | |
| Noel Buff earned his Life Master at Tyler Regional. | Ann Montgomery earned her well deserved Life Master at the Houston Lone Star Regional. | Loretta Gary earned her Life Master, Bronze Life Master, and Silver Life Master at the same time at the Tyler Regional!!! |