Home
Unit 201
Officers and Board
Board Meeting Minutes
Member Milestones
Beaumont Bridge Studio
Calendar and Results
Announcements
Tournament Information
Tournament Results
Lessons
Photo Gallery
Map and Directions
Orange Community Bridge League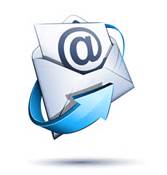 Unit 201 -
Miscellaneous Photos
2016
---
Celebrating Mary Lou Terry's 97th Birthday

The Tuesday afternoon players surprised Mary Lou with a party.

Mary Lou was overwhelmed by the love shown for her.

Our Newest Life Master

E. W. Sweeney completed his quest on Thursday, October 27, 2016, while teamed with Tim Stelly, Anna Smith, and Sandra Allison. Congratulations!

| | |
| --- | --- |
| | |
| Ed Rasmussen reads the results from the game. | Lynda Jones congratulates E. W. |
| | |
| After tears came the smile. | Today's team included Sandra Allison, Tim Stelly, and Anna Smith. |

Our Neches River Princess for 2017

Kaleigh Nikole Hancock will represent the Beaumont Bridge Studio as a princess for the 2017 Neches River Festival. Kaleigh, a senior at Westbrook High School, is the daughter of Jeff and Kristen Hancock and the granddaughter of our own Ruth Hancock. Congratulations, Kaleigh!




Check Presentation to the Beaumont Rainbow Room

Carolyn Worsham, Phyllis Mann, and Linda Briggs presented a check for $498 to the Beaumont Rainbow Room, an in-house emergency supply center located within the Jefferson County Department of Family and Protective Services (DFPS) offices. Karen Soares, RR buyer, and Katherine Read, RR chairman, accepted the check.

Rainbow Rooms across Texas stock new items for use by caseworkers such as infant and toddler clothing, diapers and wipes, formula, baby food, stuffed animals, books, car seats, blankets, pack-n-plays, and cleaning supplies to meet the basic needs of families in crisis.



Karen Soares, Katherine Read, Carolyn, Phyllis, and Linda

Beaumont CVB Hall of Honor Banquet

Do you receognize any of these ladies? Betty Poindexter, Arline Meyers, Linda Briggs, and Carolyn Worsham represented the Beaumont Bridge Studio at the Beaumont Convention and Visitors Bureau Hall of Fame banquet on Thursday, February 11, at the Beaumont Event Center. The studio was recognized for the economic impact of the Gusher Regional held in October 2015 at the MCM Eleganté.


Betty, Arline, Linda, and Carolyn

Mary Jane Garth - Gift of Life Honoree

The Gift of Life Survivor's Celebration was dedicated to the memory of Gift of Life board member and breast cancer survivor Mary Jane Garth. Mary Jane was recognized by Regina Rogers for her support of the Julie Rogers Gift of Life Program at a luncheon at the MCM Eleganté on February 4, 2016, that was attended by 500 cancer survivors and supporters.

"Using her experience as a breast cancer survivor, Mary Jane ardently advocated awareness and was an exemplary ambassador for the organization's mission to provide critical education and lifesaving mammograms to local women and need."

Regina made special mention of Mary Jane's love for her Beaumont Bridge Studio family.

Mary Jane died on November 18, 2015.

Dwight Wagner of Port Arthur entertained the group with a moving song dedicated to cancer survivors.
Regina Rogers recognized Mary Jane's contributions to the Gift of Life program.
A slide show chronicled Mary Jane's devotion to her family and friends and her contributions to her community.
Terry Garth accepted the award on behalf of the family.