Home
Unit 201
Officers and Board
Board Meeting Minutes
Member Milestones
Beaumont Bridge Studio
Calendar and Results
Announcements
Tournament Information
Tournament Results
Lessons
Photo Gallery
Map and Directions
Orange Community Bridge League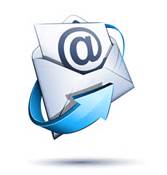 Sabine Neches Sectional Winners
March 13-16, 2016
---
Stratified Open Pairs - Thursday Morning
A
B
C
Verna and Wilbur Dahlquist
Mack Meigs and Mike Floyd
Jack and Jeanette Dean
299er Pairs - Thursday Morning
D, E, and F
Bobbie Carson and Ferrel Ashby
Stratified Open Pairs - Thursday Afternoon
A, B, and C
Jack and Jeanette Dean
299er Pairs - Thursday Afternoon
D, E, and F
Patricia Woods and Lucille Armintor
Stratified Open Pairs - Friday Morning
A
B
C
June Eddingston and Martha Sigler
Steve Bell and Courtney Coffman
299er Pairs - Friday Morning
D, E, and F
Martha West and Hilda McLeod
Stratified Open Pairs - Friday Afternoon
A
B (Tie)
B (Tie) and C
Ed Rasmussen and Phyllis Ryan
Ruby Collins and Dee Payne
Jack and Jeanette Dean
299er Pairs - Friday Afternoon
D and E
F
Joe Kazmar and Bob Hood
Martha West and Hilda McLeod
Stratified Open Pairs - Saturday Morning
A
B and C
Tom and Joyce Clarke
Jack and Jeanette Dean
299er Pairs - Saturday Morning
D, E, and F
Edie Purgason and Bonnie Loudin
Stratified Open Pairs - Saturday Afternoon
A
B
C
Verna and Wilbur Dahlquist
Tim Stelly and John Kacher
Jaye Bessa and Frances Holcombe
Thanks to Marian Jones and friends
for hosting the Wine and Cheese Party
underwritten by Tipton Golias!
Thanks to Dr. A. Bharathi for underwriting
breakfast goodies on Sunday morning!
Stratified Swiss Teams - Sunday
A
B
C
Mike Floyd, Verna Dahlquist, Mack Meigs, and Wilbur Dahlquist
John Kacher, Tim Stelly, Bob and Carol McGill
Tonya McNabb, Jill Spence, Louis Mendel, and Steven Bell
| | | |
| --- | --- | --- |
| Director | Co-Chairs | Jean Varvil Trophy Winner* |
| | | |
| John Smalley | Linda Briggs and Martha Oliver | Martha Sigler |
*The Jean Varvil Trophy is awarded to the U201 member who earns the most masterpoints at the fall sectional. The trophy honors Jean Varvil, mother of Grand Life Master Tipton Golias.